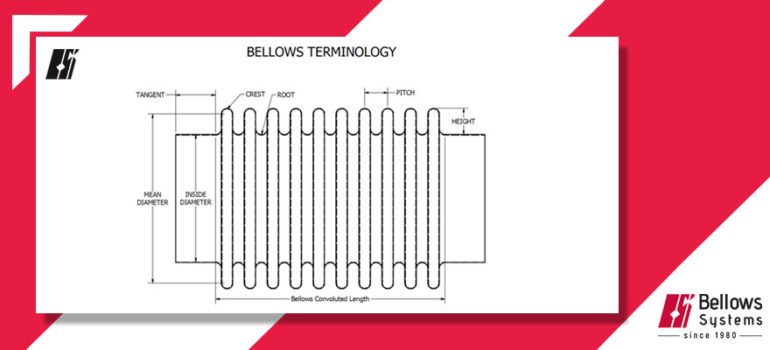 January 29, 2019
The ROOT of a convolution is the curved profile located at the inner diameter of the bellows.
January 29, 2019
The length of a single convolution of a bellows, measured either from root to root or crest to crest. This length can be calculated by, Pitch = Bellows convoluted length / Number of convolutions
January 29, 2019
Hydroforming is a metal forming process that swells the material into a die using a high pressure fluid. This forming process is a practical demonstration of Pascal's Law, which states that external static pressure exerted on a fluid is distributed evenly throughout the fluid.